2020 UPCOMING
IDEA PERSONAL TRAINER INSTITUTE March 5-8, 2020 Alexandria, VA | Continuing Education
ACSM International Health and Fitness Summit March 12-15, 2020 • Hilton Atlanta • Atlanta, Georgia | Booth TBD – Exhibitor
Wellness@Work – Lunch and Learn – Town of Chapel Hill – June 10, 2020 – Developing the Habit of Exercise – A S.M.A.R.T Approach – Presenter
2020 RECENT
UNC Wellness Centers NW Cary – January 18, 2020 – Developing the Habit of Exercise – A S.M.A.R.T Approach – Presenter
Chapel Hill Public Library – January 13, 2020 – Developing the Habit of Exercise – A S.M.A.R.T Approach – Presenter
UNC Wellness Centers Meadowmont – January 11, 2020 – Developing the Habit of Exercise – A S.M.A.R.T Approach – Presenter
Mindful Bodies & GAINS Fit Self Care & Wellness Conference & Expo – January 11, 2020 – The Durham Armory   | Booth TBD – Exhibitor

2019
Event: PEAMS CHALLENGE® at THE 2019 UNC WELLNESS CENTERS HEALTH AND WELLNESS EXPO – Exhibitor
Location: 100 Sprunt St, Chapel Hill, NC 27517
Date: November 9, 2019
Time: 9:00am to 12:00pm
Purpose: To raise awareness about homelessness.  Help us donate $1,000 to help people who are homeless
Company/Organization Websites: UNC Wellness Centers | Urban Ministries of Durham | Youtrainfitness, LLC


Join us at the 2019 UNC Wellness Centers Health and Wellness Expo on Saturday, November 9th.  This year we will facilitate a few physical activities with the goal to raise $1,000 for the Urban Ministries of Durham to help people who are homeless.  Our table will be on the track of the UNC Wellness Centers in Chapel Hill (Meadowmont).
Event Flyer
We Love to Help Build Community
Patrick is the inventor of the PEAMS® Push-up Mat, organizing member of YOUTRAINFITNESS® , an ACSM Certified Exercise Physiologist, and a former K-12 physical and special educator of 10 years who loves to help people improve their PRODUCTIVITY and WELLNESS!
Reviews From Experts of our PEAMS® Push-up Mat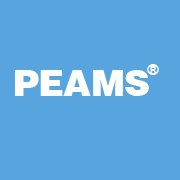 "The Pushup-Grid [PEAMS®] is a great concept..".
Product's Review Division
American Council on Exercise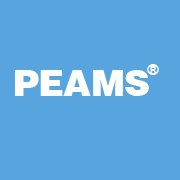 "I feel that this mat will define and standardize an individual's push-up abilities. The concept of the mat and thought process put into it was ideal for the purpose of standardizing the push-up."
J. Jones, Sergeant First Class
National Guard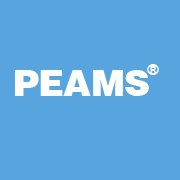 "Really like that your product can be used with children with disabilities [People Who Are Blind or Visually Impaired]"
Mark Monross, Exec. Director
P.E. Central