Push up Equipment – Our Best Pushup Exercise Mat!
Are you interested in improving your pushup performance?  You've come to the right place.  We have designed for you an Mp3 Next Level Pushup Training Plan.  With this plan, you will improve your pushup strength by performing pushups at a consistent pace while positioning your hands at exact shoulder-width.  You will be guided through five sets of pushups using our audio Mp3 cadence based on your physical ability.  The first set will be the easiest and the following four sets will each increase by just one pushup.
"NEW" Check out our Hardest 15 Pushups Challenge for Individual or Group| Get FREE Mp3 to try
Military/FBI/Police: Increase pushup test reliability
Our new pushup mat will improve your pushup assessment results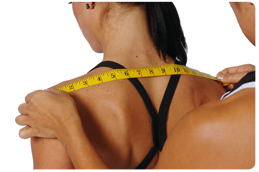 The hand-width placement for the pushup test as we know it is very subjective! Fortunately there is now an objective solution to improve this process. Whether your agency is conducting the Army, Air Force, Coast Guard, Navy, FBI, Law Enforcement, or FITNESSGRAM pushup test, our mat will help you to get the most reliable results. We guarantee that within three easy steps, using our mat will become an improvement from your current method of administering the pushup test. Learn more
Personal Fitness: How to perform a pushup correctly
Our techniques and mp3 cadences will help participants improve pushups
This is a step by step speed pushup progression that when used properly will assist you with improving your pushup training program. This pushup progression is perfect for beginners and also can be challenging for advanced participants. These techniques are designed to help you develop upper body strength, endurance, core stability and proper form. [Video]
Experience More Challenging Plyo Pushups
Our new pushup mat will improve your upper body strength and power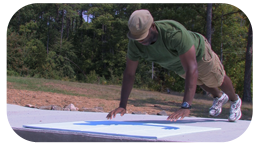 Plyo pushups are one of the best pushup-variations you can perform to help you develop upper body muscular strength and power. When using our pushup mat, you can follow some of the patterns we've created or you can create your own. Over one hundred variations or combinations are possible. You will no longer have to settle for performing "clap" pushups. [Video]
Updating...