Our Highly Specialized Patented Exercise Alignment Mat System is Perfect for Push-ups
We offer a reliable solution for US military branches (Air Force, Army, Coast Guard, Navy, Marines)
Our Exercise Alignment Mat System was designed to do the following: 1. help make the push-up assessment more reliable (studies have shown that hand-width position can affect pushup performance score and should be controlled for the most accurate result) and 2. help participants improve their push-up performance score.
We offer a defensible solution for all law enforcement agencies (e.g. Police, FBI, Sheriff, etc)
Our Exercise Alignment Mat System will provide the durability and comfort that's needed to assist test participants to do their best on assessment day as well as help test officials feel confident that each person is being tested in their proper hand-width position (improving the test's objectivity) based on your agency's requirements.
We offer the perfect mat for students' use during the Fitnessgram or Physical Education
Our Exercise Alignment Mat System is a perfect addition to help improve the push-up test portion of the Fitnessgram by helping students to learn how to place their hands properly on the mat when performing the push-up.  The mat may also be used to help students practice for the push-up test during physical education classes year long.
Our Exercise Mat allows for inclusion for persons who are Blind or Visually Impaired
Persons who are blind or visually impaired are often overlooked when the topic of physical exercise arises.  Sometimes it's out of concern for their personal safety and other times it's the lack of awareness of the possibilities of equipment that's available for their use.  Our alignment mat allows for participants to position their hands in the proper push-up hand-width position by the use of the tactile properties on the mat.
We have the solution you've been looking for with a money back satisfaction guarantee
For organizations that administer the push-up test we guarantee that our exercise alignment mat system will help to improve your push-up test process.  For persons who want to improve their push-up test score, you will also benefit from our patented system to help improve your pushup performance.  Persons who are blind or visually impaired now have an additional piece of equipment to assist with improving their fitness.
Reviews From Experts of our Push-up Exercise Alignment Mat System (PEAMS™)
"The Pushup-Grid is a great concept..".
Product's Review Division
American Council on Exercise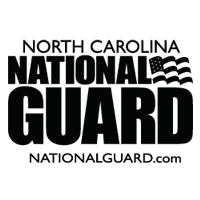 "I feel that this mat will define and standardize an individual's push-up abilities. The concept of the mat and thought process put into it was ideal for the purpose of standardizing the push-up."
J. Jones, Sergeant First Class
National Guard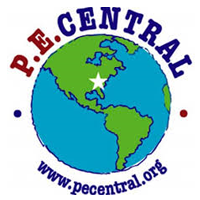 "Really like that your product can be used with children with disabilities [People Who Are Blind or Visually Impaired]"
Mark Monross, Exec. Director
P.E. Central
Reviews from customers of our Push-up Exercise Alignment Mat System (PEAMS™)
"I gifted my brother-in-law with this mat.  He loves the mat, especially the directions in which it came....   He loved the variety added to his regime.... Thank you for a fantastic design".
Barbara
North Carolina
"You and your program have helped me to go from 10 push ups to 30. Thank you. Your program is not a myth, it is a proven fact."
V. Bently,
Minnesota
"Your Push-up Exercise Alignment Mat is Awesome!  It has helped me to improve my pushup strength  tremendously!  Thank you YOUTRAINFITNESS"
Wayne,
New York
Resistance Tube and Mini Band Exercise Guides