PEAMS® Push-up Mat
More VALUE for your purchase:
Save $20 now for a limited time
Learn how the mat works Video
*NO MINIMUM PURCHASE*
FREE SHIPPING
(TODAY - MARCH 31st)
As one of the best fitness products of its kind, the patented PEAMS® Push-up Mat will help you to position your hands properly for performing the push-up exercise.
Commercial Quality Exercise Mat Features
• Allows for a slight compression (comfort)
• Durable (tear resistant)
• Good chemical resistance (very easy to clean)
• Good UV resistance
• High density
• Made of closed-cell foam
• Waterproof
• Dimensions: 36 X 48 X.5
• Color: Light Blue
Reviews from customers of our PEAMS™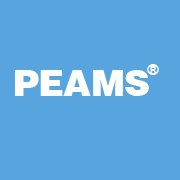 "I gifted my brother-in-law with this mat.  He loves the mat, especially the directions in which it came....   He loved the variety added to his regime.... Thank you for a fantastic design".
Barbara
North Carolina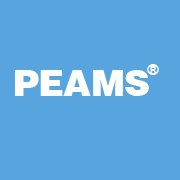 "You and your program have helped me to go from 10 push ups to 30. Thank you. Your program is not a myth, it is a proven fact."
V. Bently,
Minnesota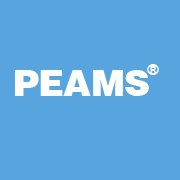 "Your Push-up Exercise Alignment Mat is Awesome!  It has helped me to improve my pushup strength  tremendously!  Thank you YOUTRAINFITNESS"
Wayne,
New York
| | |
| --- | --- |
| Weight | 11 lbs |
| Dimensions | 36 x 8 x 8 in |
ORDERING
We accept PayPal and credit card payments through PayPal on our website. We also accept cashier's check, business check, and money order via mail.
YES! Periodically we may offer promotions that involve the use of coupon codes that allow for additional discount on our products.  Like us on Facebook to learn about these promotions.
The preferred, quickest, and most convenient way of placing an order is through our website 24 hours a day. When you place your order through our website, you receive step-by-step details about the ordering process which concludes with a purchase number and confirmation email for your records.
ABSOLUTELY! All transactions and customers' data are protected via our Secure Socket Layer (SSL) protocol and PayPal's each time. To learn more about how SSL and Certificates work to protect your personal information view here.
To place an order and make payment by check or money order, please contact us.
Your order will be processed within 1-2 business days once it has been received.
If you wish to cancel your order, please send us an email IMMEDIATELY to the email address in your order confirmation with your cancellation request. We will honor your request if your package has not been shipped. If your package has been shipped, we will not be able to accept your cancellation request. However, you may return your product(s) to us upon receipt, see return policy.
SHIPPING
Nothing!  Shipping is FREE
No, currently we ship packages domestically (within the Continental United States). We hope to offer international shipping in the future.
We currently use the United Parcel Service (UPS) and (United States Postal Service (USPS) to handle our shipping needs for all orders placed within the United States of America.
For UPS, we offer ground shipment and for the USPS, we offer Priority Mail. If you would prefer another expedient shipment service offer by UPS or USPS, please contact us securely.
No, UPS requires a physical address to delivery your package. However, we can ship your package via USPS. USPS will deliver packages to Post Office Boxes, Army Post Office, or Military Bases within the Continental United States.
Your package will be shipped within 1-2 business days after your order has been processed. You will receive an email notification that includes your tracking ID number once your shipment has been created.
Ground shipment via UPS may take 2 to 5 business days based on the shipment destination and Priority Mail via USPS takes about 2 to 3 business days. Specific details about your package's transit time will become available once you receive your Tracking ID number.
RETURN POLICY
For customers participating in our product leasing programs, we will accept returns at anytime.  All other returns must be requested within 14 days from the purchase date for a full refund (less shipping charges).
Please send us an email to the email address on your sales order receipt within 14 days from the purchase date with your order date and number. We prefer an email request because this method keeps a record of all communications between both parties and it confirms the requested return date.
You will receive a confirmation email that we have received your request with further instructions on how to complete your request. Once we have received your returned package, we will honor your request by exchanging or refunding 100% of the value of your returned merchandise (less the shipping fee). No worries about restocking fee, we will not charge you any.
We recommend that you return your package using a carrier that provides a tracking service so that you can confirm that your package was received by YOUTRAINFITNESS, LLC.
Yes, if your products fail to function based on its design within 60 days from the date of purchase, please contact us with proof of purchase for an exchange.
---